Recent headline in the Morning Call: Municipal pensions in Pennsylvania facing combined $7.7 billion debt
All surrounding municipalities are on the list with Macungie listed as 'not distressed", Alburtis, Upper Milford and Upper Macungie as "minimally Distressed" and Emmaus Borough as "moderately distressed".  The level of distress relates to debt vs. assets in municipal pension plans.
The reason Lower Macungie is not only un-ranked but also not on the list at all is because our pension plan is a defined contribution not a defined benefit plan.  Therefore we do not have the actuarial issues of determining funding liabilities. In a defined contribution system participants gets back what was put in for them each year, plus, hopefully, some earnings rather than losses. The issues of "fully funding plans" don't apply.
Basically, Twp. leaders decided back in the late 1970's to head down the defined contribution plan route as a cheaper way to pay employee benefits. To put it mildly, we lucked out thanks to those old dutchies. 🙂 
For now our situation is stable. One of the biggest ways this could someday change is if and when the township creates a local police force. For example: The pension plan Upper Macungie Township created when it formed its 22-member police force in 2012 is already carrying debt of about $2.2 million dollars putting it in the minimally distressed category.
As the Morning Call article states "Bills being circulated in Harrisburg, new municipal police, fire and nonuniform workers would have a corporate-like "cash-balance plan" that guarantees a smaller rate of return of 4 percent on contributions made by employees and employers." If something like this passes before we ever have to change our police or fire protection arrangements it would benefit us immensely.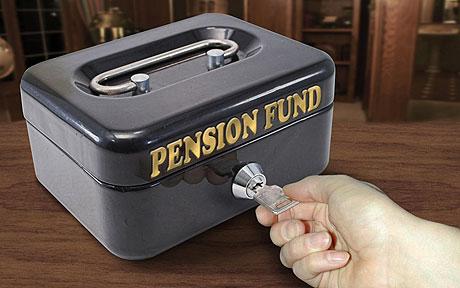 Defined Benefit Plan (distressed plans)
With a Defined Benefit employers pay a specific retirement benefit based on salary and years of service. The most common formula to calculate benefits is based on the employee's earnings at the end of the worker's career. The problem is the employer or government bears funding and investment risk. As is the case in many PA municipalities these can (most oftentimes) create crippling unfunded liabilities that get worse over time. This puts the whole system in jeopardy for newer employees. 
Defined Contribution Plan (Lower Mac)
Defined Contribution (DB) plans provide a means for both employees and employers to contribute a steady stream of revenue into the participant's retirement account.
Plans generally allow participant-directed investments and vest (or allow employees to receive benefits) sooner than DB plans. Benefits are also portable, which is becoming more important for workers in today's evolving marketplace where the average worker may switch jobs and even careers multiple times over the course of a lifetime. While DB plans are managed collectively, employees have ownership of defined-contribution retirement plans and choice over their retirement investments. Since they are fully funded up front, this prevents pension obligations from sneaking up on future generations of taxpayers and allows for more stability in budgeting.