Below is a comprehensive list of information regarding Hamilton Crossings that I've started to put together.  I've included the following:
*UPDATE IMPORTANT DATES:
On 5/1/14 Lower Macungie Township will hold a public hearing and receive public comment on the creation of the Hamilton Crossings TIF district.
On 6/5/14 The Lower Macungie Township Board of Commissioners will vote on ordinances to 1) create the TIF district.
2) Whether or not to participate in the TIF
New information –  4/18/14 – Solicitor opinion traffic impact fees do not apply to Hamilton Crossings. 
Included: TIF Guidelines, LCIDA local TIF narrative, Opinions, Media, LVPC opposition letter, LMT rebuttal, Business opposition letters, Community pages 
TIF General Information:
LCIDA TIF Narrative (outline of the Hamilton Crossings TIF proposal)
TIF Committee meeting minutes:
(The TIF Act requires that the Authority meet with a "designated  representative"  of  each  local  governing  body  –  that  is,  the school district,  county, and Lower Macungie ‐‐ to discuss the proposed TIF District and all of the elements of the proposal.)
Note: There was push by some elected officials and members of the public for these meetings to be public. There was pushback by the development and eventually a ruling made by LCIDA that the meetings would be private but minutes made available.
Opinion:
March – Guest Column Ron Beitler – Lower Macungie should not Participate in TIF
March – Express times editorial: No tax breaks for Hamilton Crossings & Fedex
Ron Beitler – TIF's & Jobs. The "but for" factor….
Morning Call Bill White – Hamilton Crossings Giveaway Misguided
East Penn Superintendent pens letter in support of Hamilton Crossings
Letter to the Editor: Tell officials what you think about re-vote on Hamilton Crossings
Recent Media Coverage:
April – Beitler talks TIF at local resident advocacy group.
March – LCIDA no longer seeking County support for TIF.
*Latest – March 21 WFMZ – LMT moves toward making a decision about Hamilton Crossings
March Mcall – Future of Costco shopping center could soon be decided
March WFMZ – TIF can proceed without Lehigh County support
Late Feb – Costco center developer plans to use township land for 'rain garden'
Feb 2014: Mcall Muller plans Q&A session for Hamilton Crossings
                WFMZ – Developer offers Q&A session on Hamilton Crossings
Lower Mac planners not happy with how Hamilton Crossings is unfolding

Lehigh County kills Hamilton Crossings TIF
Planners opposition to Hamilton Crossings doesn't deter LMT officials

Lehigh Valley Planning Commission Rejects Hamilton Crossings 

East Penn Officials Approve Hamilton Crossings
Hamilton Crossings TIF Committee close to wrapping up meetings
Point Counterpoint:
Should Costco shopping center be financed with tax dollars?
Read more: http://www.mcall.com/news/local/mc-point-countertpoint-costco-tif-20130625,0,2700945.story#ixzz2XLIlOVRu
Follow us: @mcall on Twitter | mcall.lv on Facebook
Community pages
 The Developers Facebook page in support.
"Friends for protection of Lower Macungie" community smart growth advocacy group. Lots of good discussion pro and con.
LMT Planner rebuttal to LVPC letter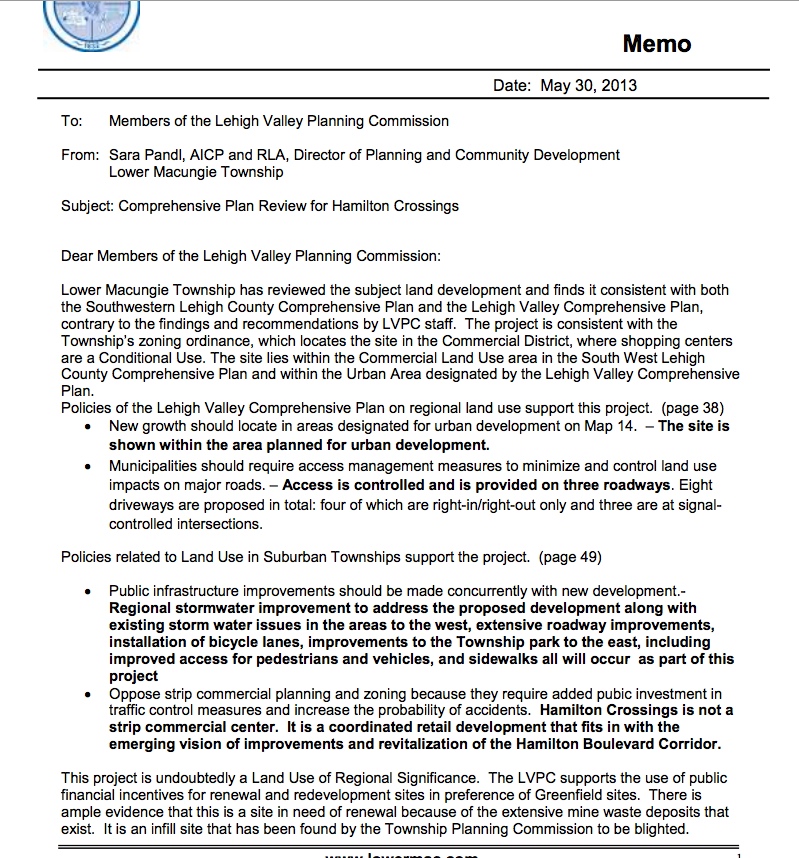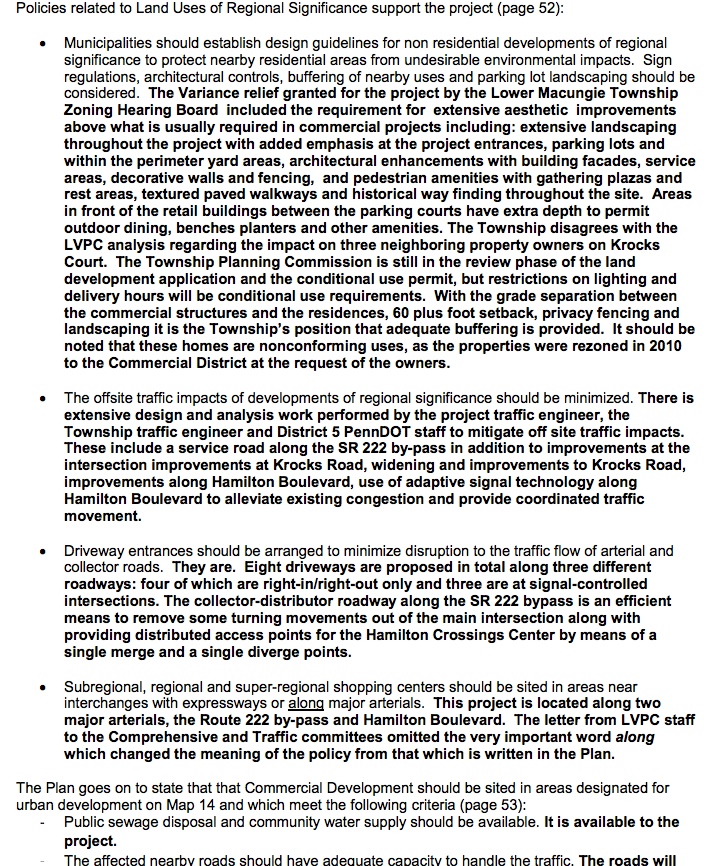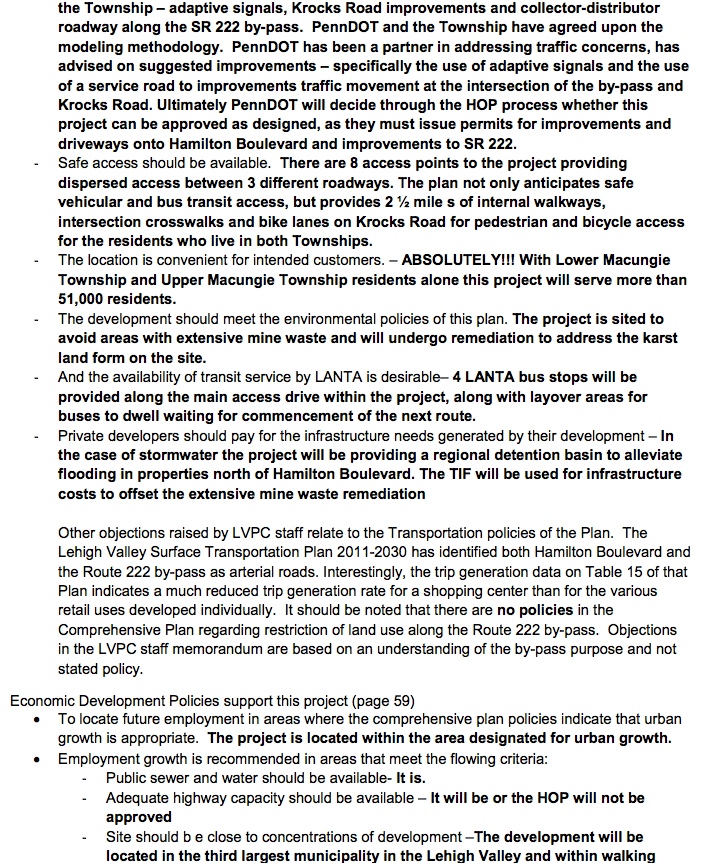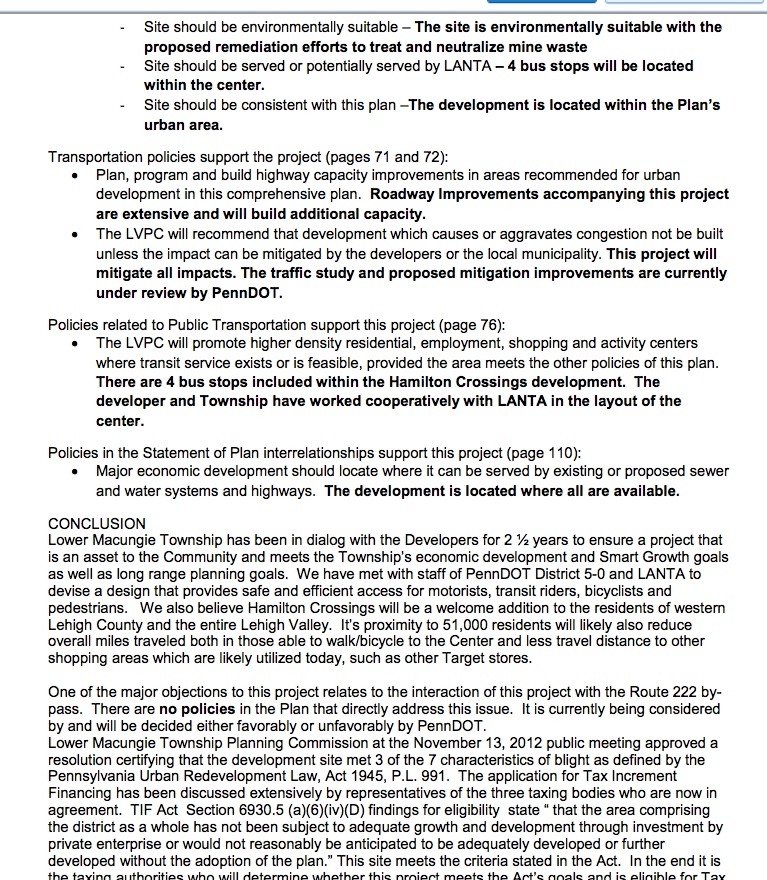 Letters of opposition from local businesses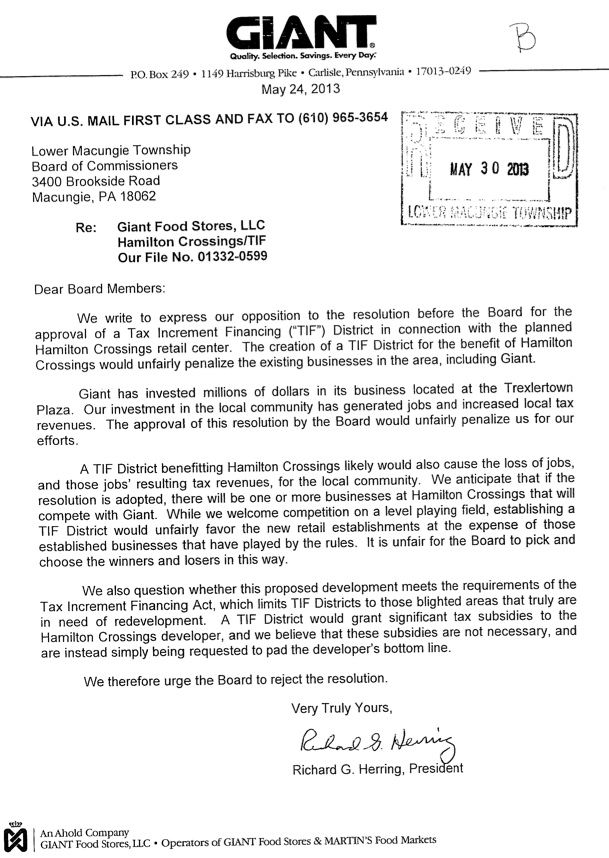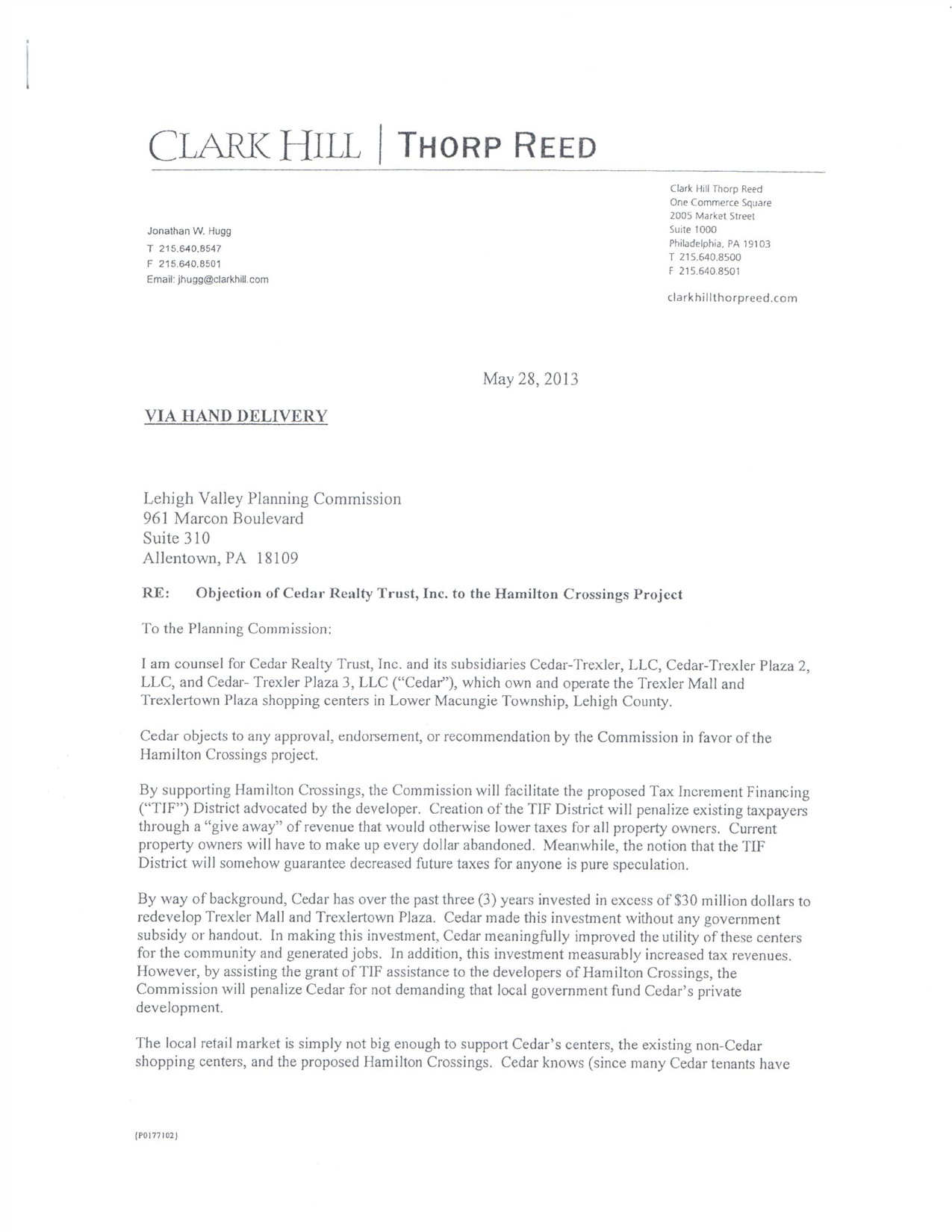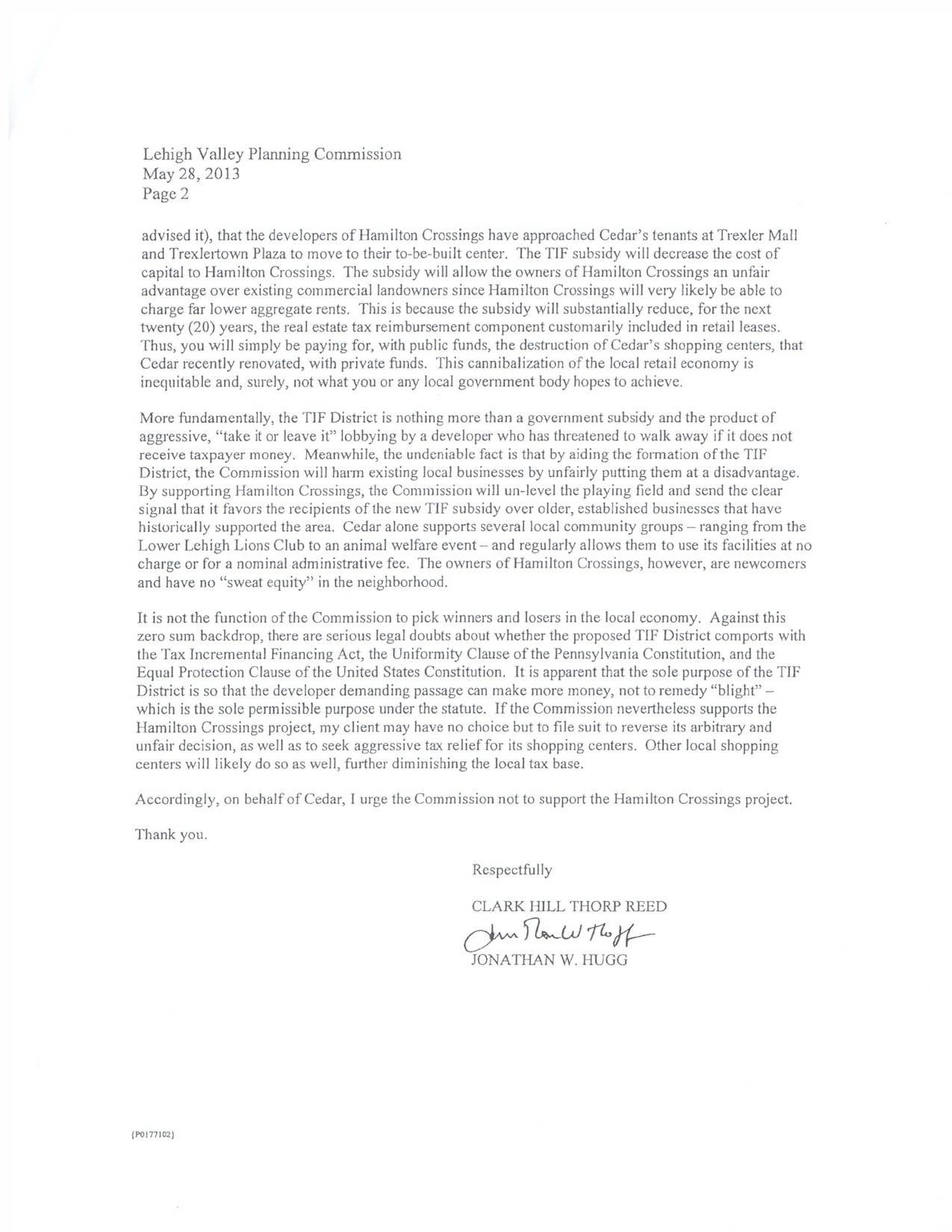 Home Depot Letter – Would like to build a Costco on their site on Hamilton Blvd.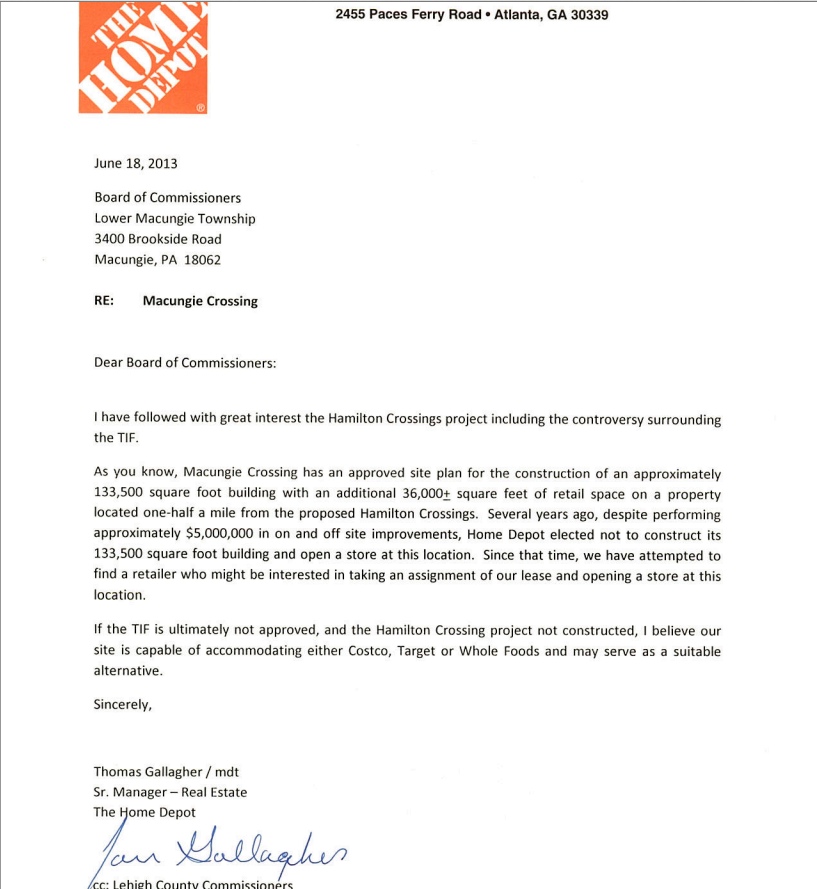 Related articles across the web