Built it and they will run!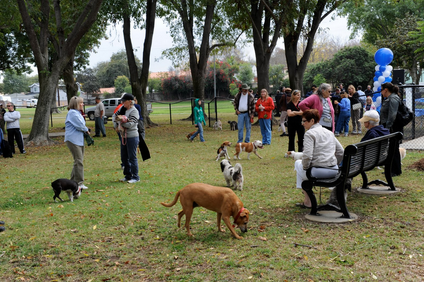 In 2013 I and others advocated for a twp. Dogpark. I thought it was a good idea. Something we needed. However, I felt strongly that the best community projects start with grassroots efforts. Meaning residents should spearhead, not the township.
To that end, for the dog-park to be a success it's important residents who feel strongly to invest "skin" in the game by:
Demonstrating support
Organizing and contributing input
Fundraising
Again, I just didn't want this to be a solely township funded and spearheaded project. I feel strong about partnership. Philosophically, I think this is how a local government should prioritize funding initiatives. We should give priority to ones that start with grassroots efforts. This has been a theme in developing Camp Olympic. Many of the projects have been grant funded and supported at least in part by private donations.
At this point, I'm happy to report exciting progress!
1. We have a location: With input from the Parks board, guidance from the parks and recreation comprehensive plan and staff recommendations it was decided the first township dog-park will be at Camp Olympic.
2. The township has applied for grant funding from the state department of conservation and natural resources.
3. The Dog Park resident group is poised and ready to take the reigns. We have residents who have taken leadership roles. Here are ways to get involved:
What can you do to help?
First, visit the Dog Park information table at the 2015 Community Day! Tue. May 5th 4-8pm Lower Macungie Community Center. Information here.
Second, take a minute to check out the Dog Park groups website and while your there fill out the volunteer form! Also have you joined the facebook group yet? There is no commitment but by filling out the form you will be added to the group email list. Volunteer as much or as little as you can.
Lastly, stay tuned for a fundraiser event. This will likely involve 3 things. Food, music and your pups! Hopefully it will showcase the likely dog-park location at Olympic.