Thank you to all township volunteers and welcome to our newest. Below is an overview of appointments from last night to various Boards & Commissions.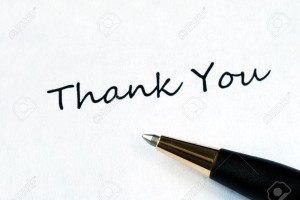 In a Commonwealth like Pennsylvania local Gov is designed to be hands on. Commissioners aren't elected to go off to far away places like Harrisburg and DC to make decisions for us. Locally, every resident has the opportunity to get involved directly. Attend meetings, talk to elected officials who are also neighbors, circulate petitions etc. Can't attend in person? Watch mtg video at YOUR convenience. Prefer to read? Review minutes online. Best of all you can volunteer like the folks below and get involved directly.
In Lower Mac we have a deep bench of qualified applicants. We have wait lists. Great problem to have. Many more qualified applicants than vacancies. Most recently to address this we've created additional ad-hoc positions on the Public safety Commission and are considering others. This to ensure that people who want to be involved have the opportunity.
Thank you to everyone who last night we appointed or re-appointed:
•Charles Sabo & Fred Zahradnik appointed to the Environmental Advisory Council. Sabo is an emergency medical technical for St. Luke's. Zahradnik is owner of NetCrafter Solutions.
David Wieder reappointed to the Building Code Board of Appeals. Wieder is vice president of Burkholder's HVAC.
•Ann Bartholomew reappointed to the township's planning commission. Bartholomew is a retired author, writer and book designer and also an active member of the historical society. Ann quite literally wrote the history of the township. Purchase Ann's history of Lower Macungie Township here.
•Keller Kline is an attorney and former township commissioner reappointed to the Zoning Hearing Board. Richard Ward also reappointed as an alternate. Ward is a senior vice president of Alliance Advisors LLC, also served on the Public Safety Commission.
•Four reappointed to the Public Safety Commission: Scott Forbes, the chairman; Michael Dattilio, vice chairman; Elizabeth Ackerman & Tony Alsleben. Forbes has background in telecommunications and business served on the board for five years. Dattilio is a Hellertown Borough police officer. Ackerman is a corporate sales manager at Bear Creek Mountain Resort. Asleben is an Allentown police officer. In December we also appointed to new members. Mark Spengler is a teacher at Emmaus High School and Dr. Janine Mathesz a fmr. assistant principle at EHS as an Ad-Hoc member.
Volunteer boards & Commissions include: (visit www.lowermac.com for more info)
The Audit Advisory Board
The Environmental Advisory Board
Emergency Management
Historical Society
Library Board
Planning Commission
Public Safety Commission
Vacancy Board
Parks and Recreation
Building Code Board
Zoning Hearing Board – What is a Zoning Hearing Board?
And of course everyone has the opportunity to RUN FOR OFFICE!