A couple weeks ago I wrote a quick primer post on the role of the County Controller.
I wanted to do a followup. Even though the controllers primary role (when it's done correctly imo) is that of a non-partisan fiscal watchdog, occasionally the Controller has a hand in policy decisions. As I mentioned in my previous post in Lehigh County oftentimes this occurs in matters relating to county employee retirement policy. This because the Controller serves as voting member and secretary of the retirement board.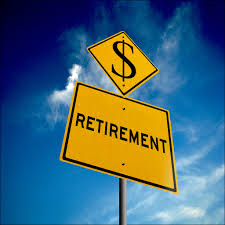 Recently the board made a decision to change the 1/60th tier retirement plan for current employees.  The tiers are described in Act 96 relating to the County Pension Law of 1971.
Early last year County Retirement Board chose to change the tier for new employees starting next year for those hired after December 31st 2015. The Retirement Board voted unanimously to adopt a second retirement tier of 1/70. The board includes current Controller Glenn Eckhart.

What this change does is reduce the county portion of the a retiree benefit by 14% which in turn will save millions of dollars for county tax payers moving forward. Note: The change will only effect new employees hired after December 31st 2014 and current employees by law will continue to have the benefits of the 1/60 plan.
The difference between 1/60 and 1/70 is basically at 1/60 a person one would have to work 30 years to get half of their final three year average salary a year. 1/70 means they would have to work 35 years. 

Two reasons for the change:
First it takes into account that since the lifetime medical benefit was stopped in 1988 Lehigh County employees now work longer for the County. This is mainly because of medical benefits. Additionally based on the latest mortality table change county employees are living much longer (common problem in many retirement systems) This of course means they work longer. So basically a county employee will end up with somewhere near the current level of benefits but at a significantly reduced cost to the County moving forward.
Again and very important this does not affect current employees. Tiering benefits is an important reform that institutions can enact to make sure we play fair with current employees but to address fundamental fiscal issues moving forward. In the end this change is important since it reduce the County obligations while still  continuing to provide a very fair benefit to our invaluable County retirees who are our backbone. This represented great leadership from Controller Eckhart.