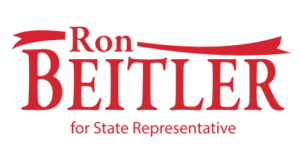 Neighbor,
This is my blog about State & Local Government, including my hometown Lower Macungie! In January 2014 I was sworn in for a 4 year term as township Commissioner. I am humbled and grateful for the support of Lower Macungie Residents. We prevailed in the 2013 election running a grassroots campaign that focused on quality of life and fiscal sustainability through smart growth. The election was a referendum on the unpopular development decisions and "dumb growth" policies of prior boards. 
As a lifelong resident of Lower Mac and a local small business owner I am proud to currently serve as Lower Macungie Township Commissioner and excited for our campaign for State Rep. This is blog serves as a record of 3 years of advocating for 'A Better Way to Grow'. The opinions here represent my own and not the townships. Please browse the site. I also welcome questions and comments always. Feel free to email me at Ronbeitler@gmail.com
Over the last few years Lower Macungie Twp:

We successfully reduced property tax bills for homeowners using the homestead program. As it stands Lower Macungie's property tax is the lowest of any suburban community in the entire Lehigh Valley.
We have preserved nearly 300 more acres of open space and farmland over the last 3 years.
We've become the most transparent local government in the Lehigh Valley.

On December 11th 2017 I announced my candidacy for State Representative. While we accomplished much, there is still work to do. I'm proud of our accomplishments in Lower Mac and I think I can do some good in Harrisburg.
Ron Beitler
Lower Macungie Commissioner serving a 4 year term
Running for State Representative in 2018