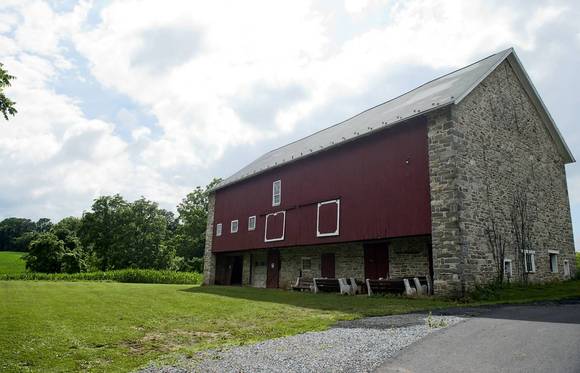 My letter to planning commission (CC: Board of Commissioners & Staff) sent 7/5/13
Planning Commission,

A few items for consideration at your July 9th meeting.




1. The Kratzer house, barn and driveway should not be subdivided until results of the Parks and Recreation comprehensive plan are presented. Since we are already engaged in this comprehensive planning process (that was unanimously supported by the BOC), committee feedback will be valuable to determine whether the house, barn and/or driveway present any value in regards to the overall goals of a permanently protected centralized passive park and/or the Greenway system. Potential uses for the house, barn and driveway should be an agenda item at a future Parks and Recreation Comprehensive plan meeting.

2. If the parks and recreation comprehensive planning committee recommend that the house, barn and/or driveway should be sold, then funds from the sale should be used or earmarked for future improvements to the Kratzer Farm Park only.

Some potential items include:

Park access
Creation of a major central trailhead to the Greenway
A trail section
Master planning
2. A master plan for the 88 acre park should be considered. One question that should be examined is whether the approx 50 acres of active farmland (currently leased to farmers) should be permanently preserved. If 50 acres can be preserved the remaining 38 acres can continue to be dedicated to greenway, naturalized forest and community gardens.To accomplish this goal:
A. The township could apply to sell agricultural conservation easements to Lehigh County. According to a representative from the program the parcel would likely be valued a high priority since it contains fertile limestone soil. Further the agricultural conservation easement area 

may

 be drawn in such a way as to allow Greenway trail along the Creek and perimeter of the property. This should be explored in terms of feasibility so it can be considered as one potential option.


Proceeds from a potential sale of the agricultural conservation easement on the Kratzer farm could be used for protection of other farmland or open space in the township or construction of a section of greenway.
B. The township could explore placing deed restrictions on the property. 

Thank you
Ron Beitler
CC: BOC & Staff

My position statement from March (I first spoke in front of the board on this matter in March 2013). Note in original board comments I urged the township to consider applying the farm to the county program for this budget cycle. I rec'd a garbled response from Mr. Eichenberg.
The Kratzer Farm is centrally located in Lower Macungie Township. It's strategic centralized location makes it immediately accessible to thousands of township residents easily and safely within walking distance. The park was purchased by a previous Board of Supervisors 15 years ago for the intent of land preservation in a rapidly growing township. The scenic landscape and fertile limestone soil make this a community treasure. The adopted greenway plan will further improve walking access and functionality of the park making it a potential township "Central Park". The Kratzer Farm should be a destination, centerpiece and focal point of the greenway system. READ ENTIRE POSITION HERE
Letters from:
Planning Docs
Articles
"The EAC urges the Board of Commissioners to initiate a formal study of all options for future use and/or disposal of the Kratzer Farm property. The recommended study should evaluate all potential future options for this tract, including subdividing and selling portions of the Kratzer Farm, selling development rights for the property, and all potential recreational uses and the access needs for those potential recreational uses.

"Accordingly, the EAC recommends that no further efforts to subdivide and sell the house, barn, and driveway at the Kratzer Farm should proceed until the recommended study is completed and then only if that study finds that it is clearly in the best interest of Lower Macungie residents to sell any portions of the subject property."

Parks Letter